Video
This is a section where we post video clips of Jim performances and interviews. We will be adding them often so keep checking back! The latest videos are on top.
NB: Click on the thumbnail and wait a bit for the clip to load or better still: save it to your harddrive and then play it from there. If you're having problems, check our Video Help page before you throw something at the screen. Or email us. We will be more than happy to help you.

NB: For the more videos - please check the Video Archives below.

---
Latest Video Clips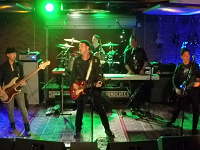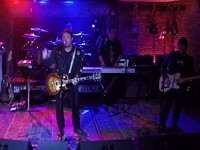 Lucky Strike Live Club, Hollywood

- March 29, 2017 -

Jim on guitar and lead vocal performed

Wild Horses

(U2 cover) and

Boys If Summer

(Don Henley Cover) with his ex-bandmates Steve Ferlazzo and Steve Fekete.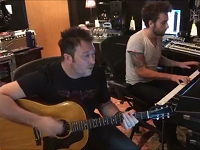 @CokeMusic on #Periscope - March 14, 2017.

Jim's latest live video stream. With Will Champlin and Jake Fields. More videos from the session here.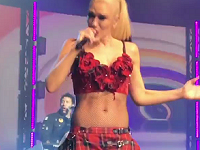 w/ Gwen Stefani, Las Vegas -

Jan 27, 2017

. A corporate show in Mandalay Bay Hotel & Casino. A medley of well known Gwen songs. Jim having a great time singing, dancing and playing keyboard. Yeah, it's blurry and shaky, Jim is in the b/g but to cool to pass. After all, it's Gwen.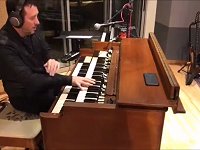 In Studio w/ Kenny Wayne Shepperd - Jan 17, 2017. Jim is playing keyboards for the new studio record of Kenny Wayne Shepherd, the famous blues-rock guitarist. So here is a cool video of how it looks like.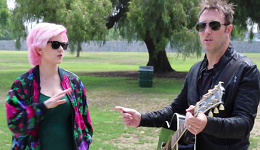 Jim's Audition for a Legendary Band - June 2016. Jim played himself in an episode of Astrid Clover - a YouTube web series. This is only the Jim part. The whole episode is here. Oscar material it ain't but it's pretty funny. Especially Jim, poking fun at himself.

---
Video Archives
---
Jim
| | | | |
| --- | --- | --- | --- |
| Jim: solo-artist, songwriter and producer | Interviews w/ Jim | | |
| @CokeMusic on #Periscope | @ Lucky Strike Live | Sessions @ Willow Grove | |
| The Awesomeness | John Hughes Tribute Band | | Mashups |
---
With Avril Lavigne

2013





2012




2011 - The Black Star Tour - Europe and Canada




2011 - The Black Star Tour -
Asia and South America





2009-2010






2008 - TV and Other Appearances

2008 - The Best Damn Tour
Europe



2008 - The Best Damn Tour
North America


2007 - Euro Promo Summer/Fall

2007 - Asian Promo Summer

2007 - Euro Promo
Spring


2007
North American Promo





---
With Cassadee Pope
---
With Kate Voegele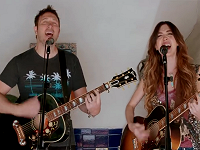 ---
Guitarist, Keyboard Player, Backing Vocal

W/ Various Artists

2010 - With Zoe Scott




2010 - With Shakira




2009 -

The Goo Goo Dolls and

Weezer




2009 - P. Diddy's Starmaker

Paul Stanley Tour Clips
Oct/Nov 2006





2006 - Rockstar Supernova



2006 - Rockstar Iceland



2005 -

Rockstar INXS


With Marc Broussard

With Michelle Branch
2001-2002

New Radicals
1998-1999