W/ Various Artists

---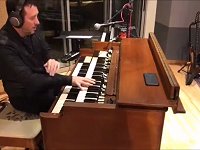 In Studio w/ Kenny Wayne Shepperd -

Jan 17, 2017

. Jim is playing keyboards for the new studio record of Kenny Wayne Shepherd, the famous blues-rock guitarist. So here is a cool video of how it looks like.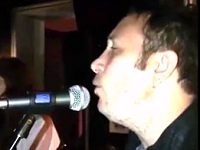 W/ Laura Michelle live @ The Norwood New York - Sep 9, 2016 - Highlights from the mini show that was livestreamed on Laura's Facebook page. Pretty low quality but you can hear Jimmy's vocal. And a couple of jokes.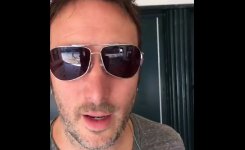 W/ Laura Michelle, El Rey, LA - Sep 01, 2016 - Highlights from the concert for "Novel With No End" album release. Thanks to Kurt Zendzian for the video.





"Rock Of Ages" Premiere w/ Poison, Hollywood

- June 08, 2012 -

LA couple of very short clips put togehter - literally

blink and you''ll miss Jim

so we had to mark where he is. Still very cool. Sounds like a great performance.



"Rock Of Ages" Premiere w/ Poison, Hollywood

- June 08, 2012 -

Entire

Talk Dirty To Me

. Jim is in shot most of the time, standing next to the keyboard. You can see him having a lot of fun, singing backing vocal to Bret Michaels, playing air guitar and air drumming. By the way - the clip is in mac format.



NBC The Voice S02E12

- April 09, 2012 -

The end of the show and Carson is introducing the band. You can see Jimmy waving in the background. Pretty cool. It's The Voice after all (10 million viewers).



NBC The Voice S02E10

- April 02, 2012 -

Another (better) clip of Jimmy waving to his devoted fans during the introduction of The Voice Band.



NBC The Voice S02E10

- April 02, 2012 -

Jim singing backup vocals to Erin Martin. The song is "Living For The City" made famous by Stevie Wonder. It's more like "Where is Jimmy?" type of thing, but since the backup band and singers are NEVER shown on The Voice, so this is a real treat. (Here's the mac version)



Genghis Cohen Club, LA -

Jan 2012

- Jim and Steve Fekete perform a song called "Hey Love" with Adam Rader. The studio version of the song was produced by Jim and is actually not bad.








"Believe", w/ Cher, Collosseum Las Vegas - Feb 25, 2009

: A short video of parts where you can sorta see Jim (that's him on the keyboard, trust us!) He seems to be totally grooving into the whole thing. Thanks www.cherstyle.com.




The Ellen DeGeneres Show - Oct 2006:

"Roxanne" w/Dilana. What more can we say? Enjoy.




Farewell Tour w/ Cher, the final show, Hollywood Bowl - Apr 29 2005

: As we all know, Jim joined the tour in Oct 2004 as a keyboard player (replaced Paul Mirkovich) and sang "After All' w/ Cher. But do you know that, when Paul returned a few months later, Jim stayed in the backup band and played guitar? So check out this precious (albeit choppy) video clip. Cher is singing "Heart Of Stone".


Jim w/ Poison Live in 2003: "Something To Believe In" just the Jim parts where you can see him play the keys. The whole clip is here - you can hear Jim on backing vocals. Very good song. Poison are a lot better (musically) than they look.


Jim w/ Tal Bachman, "If You Sleep" - 2000: Jim playing keyboard on the official video for the song. You can see him in the second part of the clip. Thanks Jim! (Yes, Jim as Jim McGorman
)

W/ Mighty Mighty Bosstones - May 26, 2000: We have a real, REAL rare gem here! Great collaboration of two Bosstones fans (Greedo737 and SLF from www.bosstonesmusic.com) and we can show you fresh-faced, addorable Jimmy playing Hammond Ogran, singing backing vocals and getting into the whole ska groove! The song is called "So Sad To Say". Thank you guys!
---