Exclusive interview with Jim about his record label
July 2012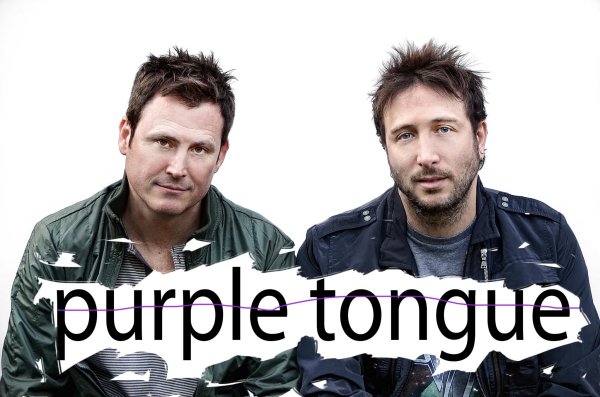 Robb Vallier and Jim McGorman


K&M: When did Purple Tongue Records start up and what inspired you to do so?
Jim:
First, let me start by saying, at this stage
Purple Tongue Records
is a vehicle for artists that I work with (writing/producing/developing) to have a name and support behind them. There are 5 people in the company, and this will be a labor of love. The idea for a label came from many of the talented artists I was producing not having an avenue or a name behind releasing their music. Though we are currently a startup, we hope to build a brand with the quality and style of music that we create.
K&M: What's behind the name?
Jim:
All three dogs that have been in my life have been
Chow Chows
. Unlike many of their canine friends, Chows have distinctive purple tongues.
K&M: Running an independent record label doesn't look a very lucrative or rewarding of jobs to us. Or... we are completely wrong?
Jim:
You are completely correct on the lucrative part. But, it has already been incredibly rewarding. Our first release is a one song single called
The Break Up
by
Drew Arcoleo
. We found Drew on YouTube through his
Golden Loves Guitar
video (which has over 7 million views). He was a stranger to us. After seeing his talent in some of his covers videos, we invited him to LA - and
The Break Up
is the result of that.
Purple Tongue Records
is and will be a passion driven endeavor. While keeping it in house (with no outside investors), we are just going to have to work harder than the next guys. But, I like it that way.
K&M: With today's technology, more and more artists are independent and recording on their own. What place do you think record labels have in the music scene?
Jim:
Majors are still the best bet for going worldwide mainstream. They still have the budgets and marketing capabilities to break a pop act better than anyone. On the independent scale, it is still important for an artist to feel that someone believes in them. It's like a ball player having the coach take a special interest in you, and invite you on the team. Most artists are incredibly insecure. A&R people, managers, publishers: they can not only provide guidance and support, but by spending time, encouraging and developing artists, it transfers to a confidence that can help an artist or band reach new levels with their music.
K&M: What's involved in starting a record label?
Jim:
For us, it was the seed of an idea where we could right the wrongs we see in other labels. Through years in this business, I have been quietly paying attention to many aspects of artists/bands careers - making mental notes and forming opinions on what I believe worked and failed. These are things I hope to incorporate into our model.
But this is an evolving ideology. My role is more of a big picture and musical guy.
K&M: Do you think that your location (LA) helps in running a label?
Jim:
Without a previous location or anything to compare it to, we'll have to see how that one plays out.
K&M: Many indie labels have come and vanished. What's the business philosophy that you would try to adhere to in order to avoid it?
Jim:
Patience. Vision. Heart. More patience.
K&M: How do you plan to take the label's "sound" to the public? Social networking sites are a given, anything else?
Jim:
Right now, we are concentrating primarily on the music - but we have some interesting ideas of how to give our artists great exposure.
K&M: What do you look for in up and coming artists whom you would like to sign?
Jim:
For me, soul is number 1. They must have soul and believability when they sing. I would also ask some of the following questions: Is this person an artist? (not just a singer) Do they have something to say? Is the voice unique? Is it captivating? Is there an audience? When they sing, does it make me feel anything? how does their voice sound recorded (on a mic in the studio)? There are many other questions, but mostly it's a feeling. When you hear someone sing, you either feel it or you don't.
K&M: Who have you signed so far?
Jim:
So far, we've signed
Drew Arcoleo
and
Mikalah Gordon
. For Mikalah, we are halfway through a full length record, and when I tell you that I am excited about her, it is a colossal understatement. Her talent knows no bounds and I can't wait for people to hear her record.
K&M: Where do you see
Purple
Tongue Records
in say, 5-10 years?
Jim:
Hopefully, we will still be in business! In a perfect world, we would have broken a few acts and either established ourselves as a respectable and capable indie label, or teamed up with a major to broaden our reach.
K&M: Actually, where do you see the music industry in another 5-10 years?
Jim:
That's a tough one. I'm a glass is half full kind of guy, so I'm rooting for a comeback. Unfortunately, if people keep ripping songs and refusing to pay for music legally, I'm not sure how many artists are going to survive it.
K&M: What is the greatest challenge you constantly face as a record label and how do you address it?
Jim:
Please ask me again in a year.
K&M: What is your motivation in keeping the label moving forward?
Jim:
Same as last question.
K&M: Lastly, how do you envision
Purple Tongue
Records
to stand out in the millions of record labels out there?
Jim:
Like anything in life, I believe that talent, hard work and originality will pay off. Hopefully, that will happen here.