With Gwen Stefani

Jim first played in Gwen Stefani's band in early 2015 as a backup singer and guitarist. Since last year, he and Steve Fekete are regulars there. Jim is on keyboard, percussion and backing vocals - no dancing! It's mainly corporate gigs, but we ain't complaining. Gwen is not big on interacting with the band (she is a DIVA after all) - but we can see Jim here and there.
---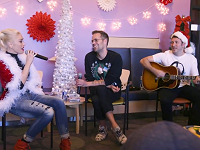 Children's Hospital LA - Dec 20 ,2017. An awesome, heartwarming video of Jimmy, Steve and Gwen entertaining the sick children and bringing them some Christmas cheer.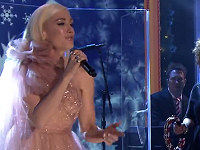 The Tonight Show Starring Jimmy Fallon - Dec 19,2017. Cover of the Wham! iconic "Last Christmas". Jim is also there, somewhere in the background. They should move the backup singers to the left sometimes. You need to download the video to see it. Can't put it on YouTube, copyright and such.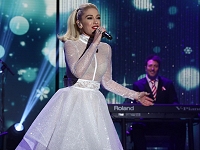 . "Jingle Bells". Finally. Jim wasn's obscured by the backup singers. Gwen looked like a dream.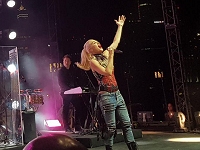 Renaissance Downtown Hotel, Dubai - Dec 04,2017.

Jim highlights of the show. It's Instagram videos so all shaky and blurry, but not so bad.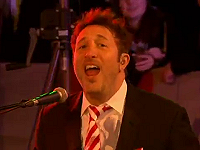 -

Dec 1, 2017

. "You Make It Feel Like Christmas" Finally a little more Jim-worthy video with some nice closeups. Nice song too.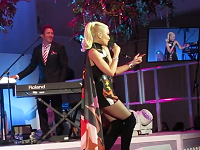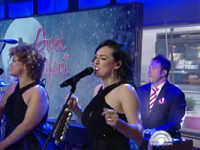 "Sweet Escape" and "Jingle Bells"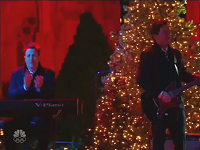 Christmas In Rockefeller Center, NYC - November 29th, 2017. "My Gift is you"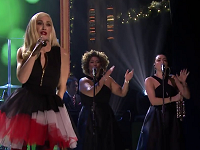 -

Nov 21, 2017

. Nothing to write home about as far as Jimmy baby is concerned. He is peeking behind the two backup singers, can hardly see him. But we keep a record. soooo...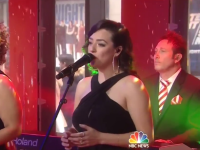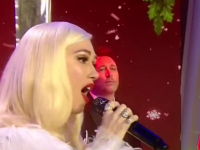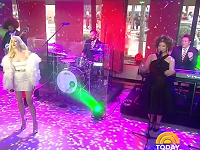 NBC Today - Nov 20, 2017 - Replendent in a tux and candy cane pattern tie, Jimmy baby performing a few carols with the diva.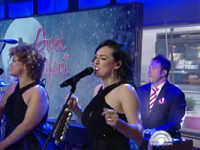 NBC Today - Nov 20, 2017 (aired Dec 25th) - "Jingle Bells". You can see Jim quite a bit, that is if you don't get dizzy from the relentless camera wandering all over. He is not singing though, what a shame!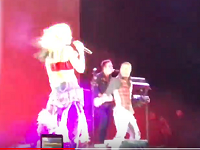 w/ Gwen Stefani, Seoul - Sep 15, 2017 - This is the recap of the show. Can't miss Jim although he is a grey blur - he is on k/b. The whole show is here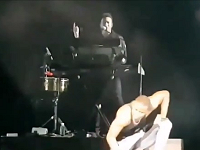 w/ Gwen Stefani, Seoul - Sep 15, 2017 - A few more snippets from the show. Jim on k/b having a good time by the looks of it.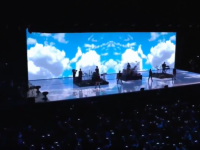 w/ Gwen Stefani, Seoul - Sep 15, 2017 . The beginning of the show. We knew Jimmy is a multitalented guy, but we didn't know he has this skill too.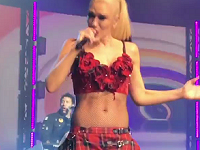 w/ Gwen Stefani, Las Vegas -

Jan 27, 2017

. A corporate show in Mandalay Bay Hotel & Casino. A medley of well known Gwen songs. Jim having a great time singing, dancing and playing keyboard. Yeah, it's blurry and shaky, Jim is in the b/g but to cool to pass. After all, it's Gwen.



W/ Gwen Stefani, Orpheum Theatre, LA - Feb 07, 2015 - Highlights from the show made out of grainy and blurry Instagram clips. But you can see Jim singing Hollaback Girl!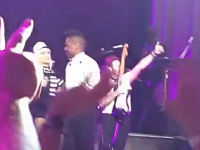 W/ Gwen Stefani, Orpheum Theatre, LA - Feb 07, 2015 - Another set of highlights - this time the clips are from someones phone camera. Why, oh why, nobody takes real camera to concerts anymore like in the olden days??? Anyway, good sound. You can see Jim having a lot of fun and thumbing up his mate Jack Nicholson who was in the audience.