With Cassadee Pope - 2013
---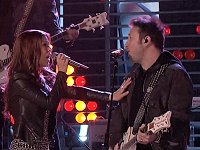 The Voice S05E25 -

DEcember 10, 2013

- Very cool performance, and what's the coolest of all is that Jimmy and Steve are in front. Great rapport with Cassade as well, both of them. Check out Steve's li'l. solo around 2:10 mark. Oh and we have to say it, like her or not, that girl has great voice.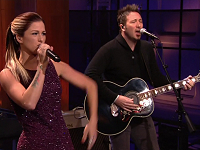 Tonight Show w/ Jay Leno -

November 22, 2013

- Excellent performance, lots and lots of Jim. Jim's 14th Leno show. Amazing.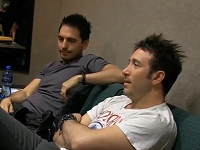 CMT Frame by Frame

documentary, Ep 1 - 4

- We compiled a video of segments with Jim and Steve from the first 4 episodes of the docu-series. It's almost 7 minutes and it's not half bad. Just shows how the life on the road is.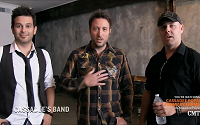 CMT Frame by Frame

documentary, Ep 5 - 6

- A video showing Jim and Steve parts from from the show final. Check around 2:18 mark how things can get stressful even for a seasoned pro like Jim.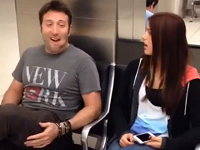 Just a silly little video we made which includes a silly little video from @cassadeepope.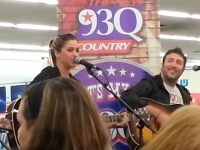 Walmart Porter, TX

- Oct 14, 2013

- The song is called "Everybody sings", and one thing is sure, Jim sings his heart out!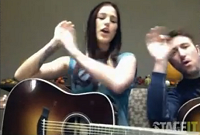 Cassadee Pope Frame By Frame Street Week

- A combo video of Jim and Steve parts from the daily videos Cassadee Pope was posting during the album release week (Oct 07-12, 2013)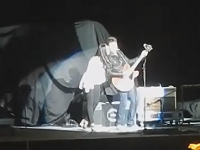 Bristow VA Concert - September 28, 2013

- A cool video we put togehter. At the beginning, Cassadee introduces the band, and Jim gets a special treatment
Then we have

Champagne

and

Good Times

with Jim baby in shot all the time, albeit from far.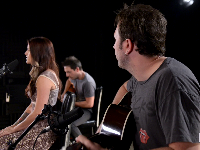 Billboard.com

, 2013

- We just love 11. No backing vocals from Steve and Jim, but (be it as corny as it sounds) their guitars sing.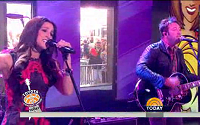 NBC Today

- Oct 8, 2013

- New York

- Jim on national TV. Good performance with Jim shown throughout the clip.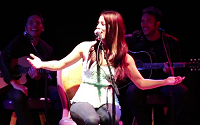 Chicks with Picks - Oct 1, 2013

- Akron, OH

- A heartfelt performance of 11. It's a beautiful heart wrenching ballad about her parents' divorce, yet Cassade was able to make light of it. This girl is not just talented, she is really funny. Oh, Jim and Steve are there - all the time.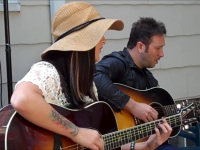 FM 106.1 Milwaukee - Sep 24 2013 - a mini show performed in the backyard of a radio station winner, for their family and friends. What amazes is the professionalism of Cassadee, Jim and Steve - you'd think they perform in a concert hall.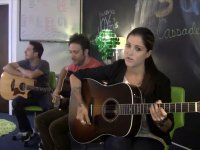 Some radio station in America - The 34563th performance of "Wasting All These Tears" we are posting, but there are some pretty colours in the video and the performance is flawless as always.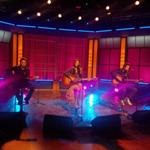 CTV Canada AM - AM Soundstage - Great performance of "Wasting All These Tears" live on Canadian national televison.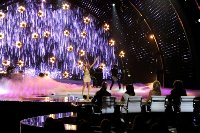 NBC's America's Got Talent, New York City, NY - An amazing performance of Wasting All These Tears live from Radio City Music Hall in New York City.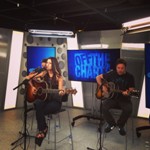 Clevver TV, Los Angeles, CA - August 23

, 2013

- A really cool acoustic performance of Jim, Steve and Cassadee in studio performing

Wasting All These Tears

.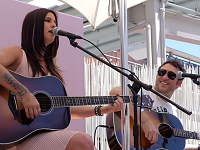 Westfield Century City's Center Court, Los Angeles

-

August 22

, 2013

-

Wasting All These Tears.

Awesome picture and sound quality. And performance, as always.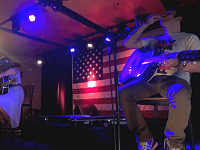 Toby Keith's I Love This Bar and Grill, Folsom, CA - August 19

,

2013

- A video starring Jim's sparkly shoes. They are so incredibly cool looking that people really took a shine on them. Seriously now, awesome video with 3 songs from the performance. Jim seems to be having a lot of fun, playing, singing and even blowing kisses to the crowd.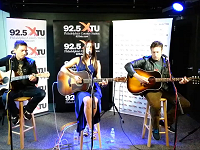 92.5 XTU, Philadelphia - Aug 1

,

2013

- Just a little video from the radio promo in Jim's hometown.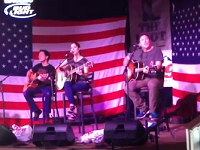 K99 Colorado's Best Country, Windsor, CO - July 30

,

2013

- Parts of 3 songs with Jim singing and Fekete playing guitar.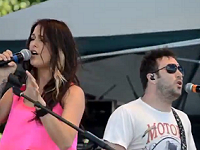 The Brickyard at Indianapolis Motor Speedway - July 28,
2013
-

A few snippets from the pre NASCAR race concert.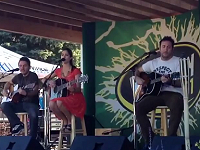 Up Close & Personal, Montage Mountain Waterpark, Pittsburgh, PA -
July 26,
2013
-
"Champagne" - a really up and fun song. Awesome performance. Also nice steady camera and sound, thanks to katlynm95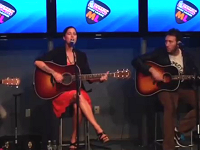 Country 92.5, Hartford, CT - July 26, 2013
-
Cool little video we patched togehter
from various Instagram movies we found on Twitter. Credit to respoctive owners.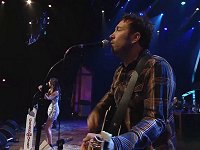 Grand Ole Opry, Nashville, TN - July 16, 2013 -

A really moving performance of "Wasting All These Tears" in the iconic venue. A couple of very nice closeups of Jim.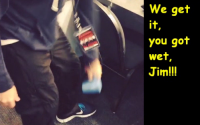 Jun 2013

- Another fun(ny) video from the road w/ Cassadee.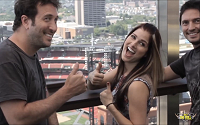 St Louis, MO - Jun 12, 2013
-A fun video from the radio promo in St Louis. The radio station is 93.7 The Bull (like it matters, LOL!) But it's a really fun video.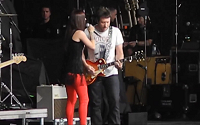 FL Credit Union Amphitheatre,
Tampa Bay, FLA
- Jun 7, 2013
- Parts of "I Wish I Can Break Your Heart" and Champagne - with Jim, Steve Fekerte, Pat McCarthy (bass) and Dan O'Neill (drums).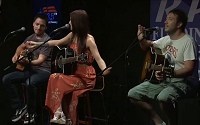 Tampa Bay, FL
- Jun 7, 2013
- The US 103.5 FM appearance. The banter betwee songs. Cassadee has some nice words to say about Jim and Steve - we thought it was interesting.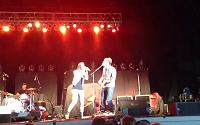 Gilford, NH
- Jun 1, 2013
- Recap of Cassadee's part of the concert (she is opening for Rascal Flats and Band Perry). The video is not top quality, but the sound is great and gives a good idea how it is, and it's pretty good, if you ask us.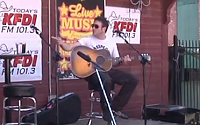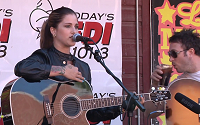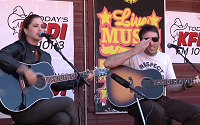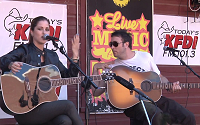 KFDI 101.3,
Wichita, KS - May 22, 2013

- The whole show at the Whisky something-or-other bar and grill. Very animated Jim and Fekete. Awesome performance, picture and sound, professionally shot and edited.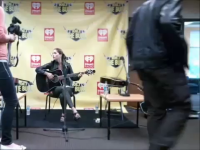 On the Road Mid or South West - May 2013
-
The Radio Promo Blitz - a funny little video. Or is it?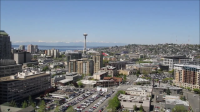 On the Road, West Coast - May 2013
-
The Radio Promo Blitz. We are sure it's even crazier than it seems.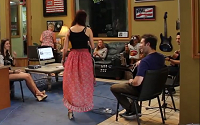 On the Road, South West - May 2013
-
The Radio Promo Blitz cotinues. Some scenes of devastation from the tornado stricken Oklahoma City. But the show must go on.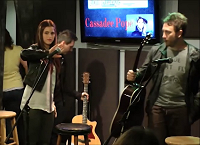 102.5 The Bull, Birmingham, AB - May 13, 2013

-

A composite video of the show the parts with Jim and Steve. You can hear Jim (and Steve) singing, and dayyyyyyem, is it amazing. Especially from 1:35 onwards.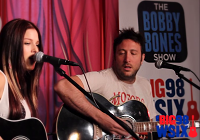 Big 98 WSIX Radio Mini Concert, Nashville - May 01,
2013
-
Parts w/ Jimmy and Fekete on guitars and backing vocals. The songs are "Good Times" and "I Wish I Could Break Your Heart"
.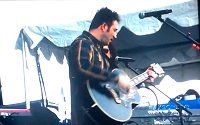 ACM Party For A Cause, Las Vegas -
April 05, 2013
-
A composite video of Jimbo "Bubba" Pepper parts,
(flannel shirt included)
performing with Cassadee Pope. Actually it's not bad, check out the videos on Youtube, like this one.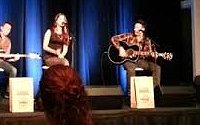 A kick off event for ACM Awards, Las Vegas - April 04, 2013

-

Just a snippet, but not bad. Fekete, Rob Vallier and Jim, playing guitars and singing backing vocals.