With Marc Broussard

---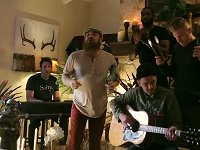 W/ Marc Broussard - November 2016 - Twistin' The Night Away, acoustic video of a track from Marc's new album S.O.S. 2: Save our Soul: Soul on a Mission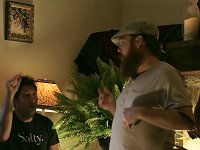 W/ Marc Broussard - November 2016 - Fool For Your Love, acoustic video of a track from Marc's new album S.O.S. 2: Save our Soul: Soul on a Mission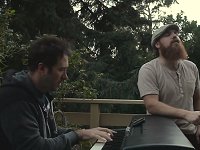 W/ Marc Broussard - November 2016 - These Arms Of Mine, acoustic video of a track from Marc's new album S.O.S. 2: Save our Soul: Soul on a Mission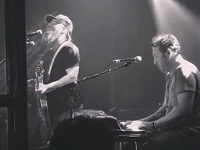 W/ Marc Broussard - Troubadour, LA - Oct 07, 2016 - Jimmy played a show with his old mate, Marc Broussard.

W/ Marc Broussard on The Tonight Show w/ Jay Leno - Oct 2008 : Jim is playing keyboard singing backing vocals on "Keep Coming back" and having a lot of fun. As per usual. That guy loves to perform.

Jim w/ Marc Broussard @Roxy - Oct 2006

: Check out Jim's rocking solo on keys. You can find the whole song clip on YouTube here. And this is what Jim wrote about it in his Premier Guitar article, Living the Dream



Jim w/ Marc Broussard on Tonight Show with Jay Leno - Sep 2004

: Rare and cool clip of Jim performing "Where You Are" - check out Jimmy Keys!
---